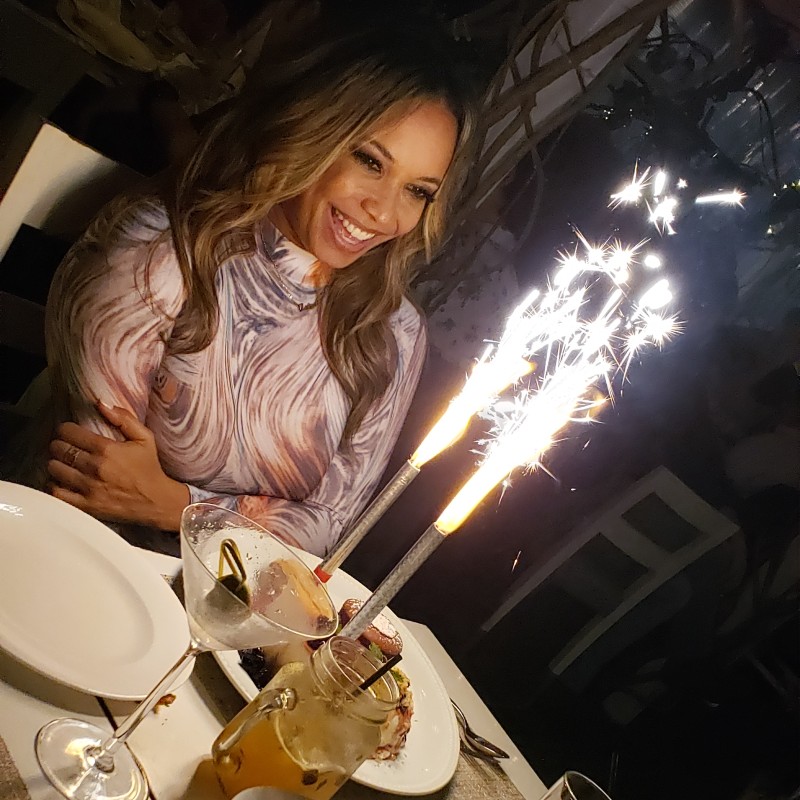 I was hoping to celebrate my birthday like normal this year, because I had hoped that Covid would be a thing of the past. Unfortunately, that didn't happen. I usually have a decent size birthday dinner with all of my friends. This year, I decided that I would just keep things super low key. I had two of my closest friends, Cinthya and Jessica join me at Kyma in Flatiron.
I'm a huge fan of Greek food and have been to their Long Island location in the past. We lucked out with the amazing weather, and were able to enjoy a beautiful night of outdoor dining.
The food was fantastic and the vibe was just what I was looking for. Not too quiet and not too loud. The chef, George Pagonis was a Bravo Top Chef finalist on Season 12 and I can honestly say the food speaks for itself. Joe Ragonese, their Director of Operations showcased his wonderful hospitality and was very attentive.
My Personal Recommendations
For Starters
I highly recommend ordering some of the same stuff we did. We started off with their Crudo Sampler. It includes pieces of tuna, Branzino and salmon. If you love raw fish, you will be in heaven. The classic Greek Salad with tomatoes, cucumbers, olives and feta was delicious. You know we had to get the Kyma Chips which are crispy slices of fried zucchini and eggplant. Dip them into the tzatziki and you will come back for more.
I am a HUGE fan of octopus and needed my fix. I was not disappointed at all. It wasn't chewy, it was seasoned perfectly and it sits over a bed of hummus. Make sure you get the grilled shrimp. I have never seen shrimp this size! They are a must have!
You're probably thinking, they can't eat anymore. Think again! For dinner, we shared the Lamb Chops, cooked to perfection and one of their popular dishes, the Lobster Pasta! I'm a seafood fanatic and the chunks of lobster that they include made the carb intake all worth it.
Drink Recommendations
If you're looking for some delicious cocktails, try their Berry Refreshing. I have never been a Gin drinker, and this cocktail had me questioning where that alcohol has been all my life! It was just the right amount of sweet and it looked gorgeous. If you like Tequila, make sure to try their spicy margarita. If Vodka is your thing, check out their Pineapple Punch. I promise you I'm not an alcoholic! It was my birthday and I get a pass.
Dessert Time
Dessert was what we were all waiting for. We got a platter of probably all of the sweet yumminess they offer and I was a fan of the lava cake and the cheesecake. Whatever you do, don't skip dessert! You'll be upset if you do.
Overall
If you're looking for a place with delicious food and a NYC trendy vibe, I highly recommend Kyma in Flatiron. It's perfect for a celebration, a date night, or a night out with friends. They also have a DJ mixing live Friday's and Saturday's. Yes, my friends and I will be back to check that out!
Thank you Kyma for making my birthday one to remember!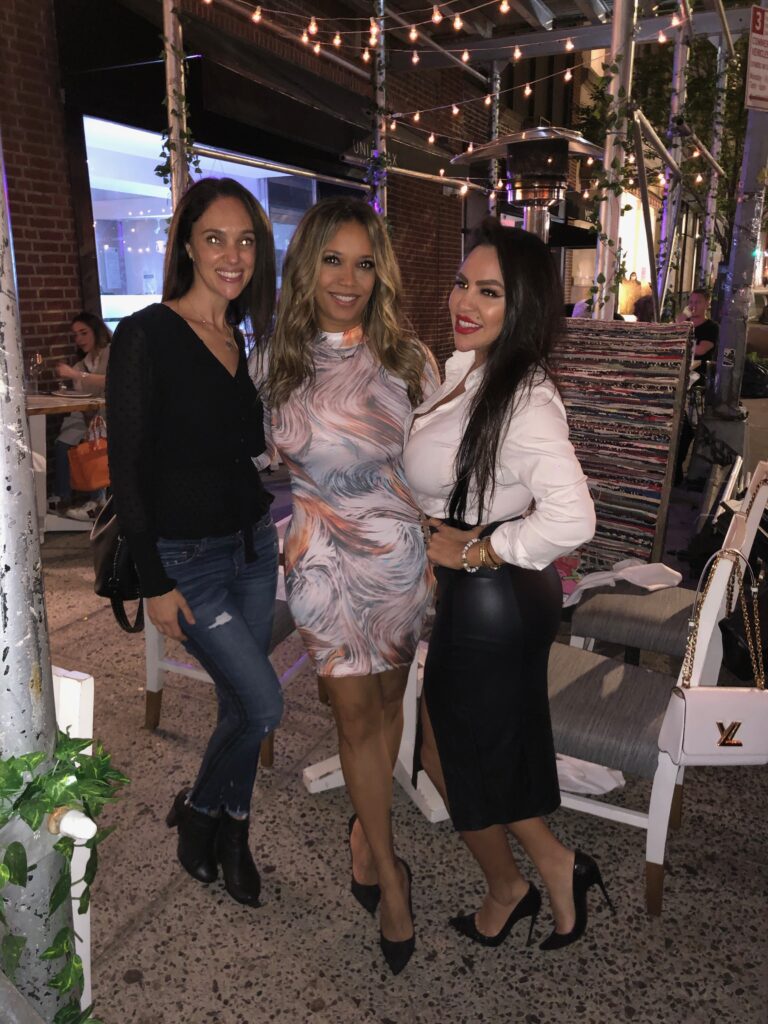 Appetizers
Crudo Sampler, Kyma Chips and Greek Salad
Appetizer
Grilled Octopus
Entreés
Lobster Pasta and Lamb Chops with french fries
Dessert Time
Assorted dessert platter